Protected by a charmed one - Custom Printed Silicone Wristbands by Promo-Bands.co.uk
Posted on
Another happy customer - Protected by a Charmed One have received their custom printed charity wristbands!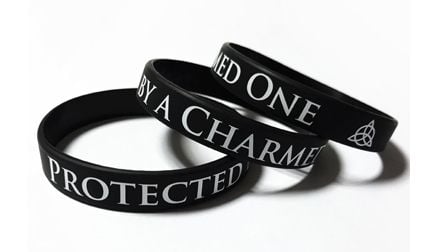 These custom printed wristbands are being used on a promotional basis.
This is another example of how custom printed silicone wristbands by www.promo-bands.co.uk can help you to promote your cause – whether it be developing new business, raising funds for a charitable cause, promoting your band/group or adding a personal touch to an event, you really can't go wrong with these silicone wristbands.
Group wristbands tend to go like wildfire, so if you're ever in need of raising money for a cause, then consider custom printed wristbands!
To get a bit of inspiration for your own wristbands, check out our gallery and shop page!