Promo-Bands are the UK's leading supplier of vape bands - we've been doing this for longer than any of our competitors and as well-versed vapers ourselves, we know what you're looking for.
Vape Bands are the new MUST-HAVE accessory for vape stores, juice brands and mod manufacturers - they provide an added layer of protection for your fragile glass tanks, as well as being an unrivalled promotional product for the vape industry - wherever your customer goes with their vape pen, your name & logo will be on display every time they take a puff!
Have a look through our Instagram page to see examples of our high-quality vape bands.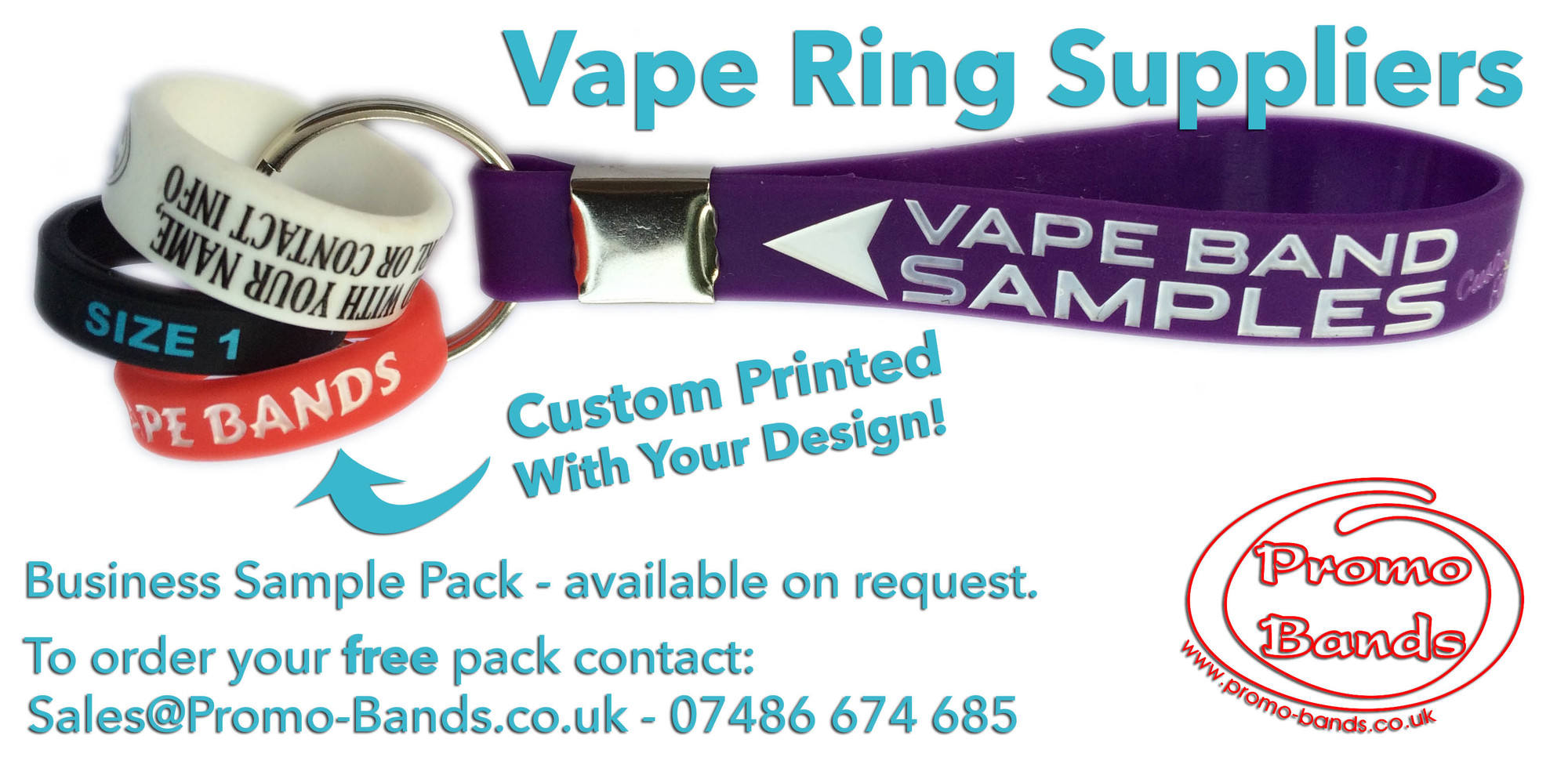 Free Business Sample Packs - email us with your postal address and an idea of your requirements.
Click here to apply for your Vape Band sample pack.
We always have many new product ideas. Choose any colour silicone for your vape rings and any colour ink. For a more impressive final appearance add deboss and really stand out.
With a minimum order of only 5 pcs and great prices, vape bands offer the perfect way to promote your vape shop or brand.