SKINNIES - 6mm Wide Wristbands
New "SKINNIES"
The 6mm wide wristbands that look great, custom printed with your own message!
Plus 100 FREE WRISTBANDS on top!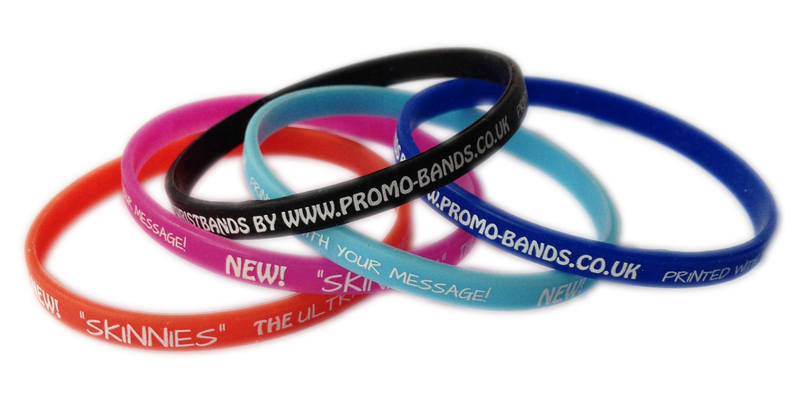 Especially when you wear a few all together!
Buy 300 SKINNIES - in 3 different colours

for £139.99 including express delivery!
Other quantities available...